COLCA CANYON TREKKING TOUR $98 USD Per Person - Group Service
The Second Deepest Canyon In The World 2 Days - 1 Night
Colca canyon is the second deepest canyon in our planet, double deep Grand Canyon of United States. Is located in the middle of two highest volcanoes
Coropuna
(6377m) and
Ampato
(6380m), this canyon is most famous place to visit by the tourist from every where in world, wonderful area to see the rich cultural remains, comes from 1400 years ago, immense varieties of flora and fauna, snow ranges, green valleys, old and colony town, mighty rivers crossing the Andes, thousand of pre Inca terraces, friendly and charm settlers live in this part of
Peru
. Here is our field work arranging everything what we mentioned before, we are happy showing to the visitors every place and old costumes lazy by our old cultures. We have traditional tours and new alternatives to explorer an extra mile in this great canyon.
2Days Colca Trek - Two Day Hike In The Colca Canyon - 2 Day Trek In The Colca Cayon - Hiking Through The Colca Valley - TwoDayColcaTrek - Colca Trekking Trek 2 Day - 2 Day Hike In The Colca Valley - Kolca Trek 2 Day Tour - Trek Guides In The Colca Canyon - HikingColcaCanyon - ColcaTour - Lodge Trek In The Colca Canyon - TrekColcaCanyon - PeruTrekkingTours - Two Days Hiking Colca - Travel Guide For Colca Valley - Colca River - Tour To Mirador Cruz Del Condor - Transport To Colca Cayon - Kolca Trekking Tours - ColcaTrek Information - Peru Hiking And Camping Gear
COLCA CANYON TREK ITINERARY
DAY 1: AREQUIPA - CHIVAY - MIRADOR CRUZ DEL CONDOR - CABANACONDE - SAN JUAN DE CHUCCHO - OASIS LODGE - COLCA CANYON
At 3AM pick-up from your hotel in Arequipa; orientation about our trek and journey of 4 hours to the second deepest Canyon in the world - The travel takes you through volcanoes and snow-peaks of Arequipa region.
At 7AM arrive to Chivay (3600M) to get breakfast and then continue by bus along the Colca valley with some stops to get nice pictures of terraces on left and right bank of the canyon - Around 9AM arrive to "Mirador Cruz Del Condor" to watch the Andean Condor's - Luckily you can see many or just few flying around, but depending of the season they can be flying over the canyon.
At 10AM we arrive to the trailhead to start the trek in the canyon - The downhill trail offer great view of Colca valley, remote villages located in the left rim of the canyon - We descend for about 4 hours to the Colca River (2160m), a descent of 1300 meters. We will cross to the other side of the canyon and begin our ascent upward.
Around 1:30PM we arrive to the lodge and resting place in San Juan de Chuccho village (2300 meters above sea level). Here you will get a delicious and energetic lunch.
At 2:30PM after our lunch we continue hiking for approximately four hours, crossing small villages (Malata and Cosñirhua), going up hills, over 2600M above sea level and down again to our next destination called Sangalle/Oasis, where we`ll find a nice place to spend the night with bamboo bungalows, pretty swimming pools between palm trees, surrounded by the Colca River (Breakfast + Lunch + Dinner and Family Lodge or Camping).
IMPORTANT:
If you book this trek with backpacker service you must need to bring warm clothes as heavy fleece or windproof jacket. The public bus service doesn't provide calefaction or air conditioning during this journey.
DAY 2: COLCA CANYON - CABANACONDE TOWN - CRUZ DEL CONDOR VIEWPOINT - CHIVAY - AREQUIPA
This day you need to wake up at 4AM to begin the ascent of three hours to the left rim of Colca Canyon, to Cabanaconde (3280M). This day we walk up 1050M for the last hard and steep trail of our excursion.
8AM - 10AM will be the breakfast and then travel by semi-private transport for about 30 minutes to the Condor's Cross lookout (2nd chance), the transport also stops in other viewpoints and small and typical towns along the Colca Valley, located in the right part of the canyon - Around 11:15AM OPTIONAL visit to the Hot Springs and enjoy for about 1hr (15 soles entrance per person).
At 12:30PM transfer to Chivay to enjoy lunch (Excluded) - The lunch offers you great variety of local dishes, deserts, drinks for about $10 USD and travel back for about 4 hours to Arequipa or you can connect with another transport from Chivay to Puno (Additional $50 USD per person) for about 7HRS and you will be drop off at the main plaza and end of service (Breakfast).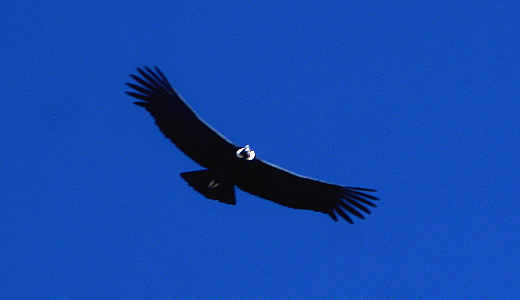 SEE THE OUR CAMPING GEAR,
Click here...
PRICE FOR 2 DAY COLCA CANYON TREK

GROUP
SERVICE $98 USD P.P

SEMI-PRIVATE
SERVICE
$155 USD P.P

PRIVATE
SERVICE $325 USD P.P

1 English-Speaking guide
2 Private transportation with personal driver
3 Shared transport up to 15 or 19 people
4 Meals according trek itinerary
5 Tea time (hot drink, biscuit, popcorn and more)
6 Camping gear (Tent & mats under request only)
7 Room with private bath and hot shower facilities
8 Room without bath and cold shower facilities
9 Entrance to Colca canyon as known as "Boleto Turistico" 70 soles or $25 USD per person (Obligatory) - This is unique entrance to canyon even if you don't stop at "Mirador Cruz Del Condor". The entrance is valid to visit entire canyon but not for hot spring or additional service.
10 An emergency horse to ride on the last day
11 Horse to carry food and personal trekking gear
12 Horsemen to help and care the horses/mules
13 Drinking water /snack during the trekking time
14 Food and lodging for our camp staff
15 First aid kit for all participants and our camp staff
16 Pre-talk trek
17 Entrance to hot spring in Chivay
18 Headlamp and trekking poles

YES
--
YES
YES
--
--
--
YES





YES
--
--
--
--
YES
YES
--
--
--

YES
--
YES
YES
--
--
--
YES





YES
YES
--
--
--
YES
YES
--
--
YES

YES
YES
--
YES
YES
YES
YES
--





YES
YES
YES
YES
YES
YES
YES
YES
YES
YES
Before you book this trek read our terms and conditions mentioned in the link below:
https://www.peruadventurestours.com/en/terms_conditions.html
TREK EXCLUDED
Travel insurance
No mentioned food (last day lunch)
Sleeping bag (can be hired from us for $8 USD per day)
Personal horse to ride can be hired for $35 USD per day (Group & Semi-private Service only)
Entrance to hot spring "LA CALERA" in Chivay - This cost $6 USD per person for Group & Semi-Private Service
Flight, bus and train tickets reservations
Tip for guide and camp staff
Headlamps and trekking poles (Group & Semi-private Service only) - They can be hired from our office of Arequipa
Phone calls
Additional tour bus transfer from Colca canyon to Puno - This cost $50 USD per person can be booked with us at booking time
WHAT YOU NEED TO BRING/CARRY
Small backpack (45lt)
Rain jacket or poncho, plastic ponchos can be purchased in Arequipa (just in the rain season Dec - April)
Strong comfortable and waterproof footwear
Sweater and jacket (something warm)
Bottle of water
Sleeping bag -5ºC - Only if you go for camping (Private Service)
Hat or cap to protect you from the sun
Sun block (sun protection cream)
Binoculars if you love to watch the birds as Andean Condor or Giant humming bird
Insect repellent
Toiletries, towel and toilet paper
Selection of small snacks, chocolate, dried fruit, biscuits etc
Camera, plenty of film and spare batteries
Swimsuit (you can swim in the hot springs - Chivay)
Walking poles and headland (Group & Semi-private Service only)
OPTIONAL TRANSFER FROM CHIVAY TO PUNO (Every Day)
Costumers looking to continue travelling from Colca canyon (Chivay) to Puno on the second day after finish the trek is possible to arrange get the semi or private transfer leaving at 1PM - This additional service cost $50 USD ONLY for costumers did trek with us - The service includes to join up to 19 people in the same minibus - The journey takes around 7 hours with one stop to use toilet along the half way.
If you want to get PRIVATE TRANSFER to Puno you must check the price in our website - This service includes full stops along the way to see more tourist attractions and aboard tour guide and drop off at your hotel in Puno- More information about this transfer
CLICK HERE...
TREK LEVEL/DISTANCE (18KM - 11.86MILES)
This 2 day trek through the second deepest canyon in the world is considered one of the most challenge in Arequipa Region - This section of the canyon is not easy hike even going down can be hard for your knees and ankles, of course the way up to leave from the canyon is harder and is not suitable for everyone (1200M uphill and around 3HRS) - In case you decide to do this challenge trek with us we recommend to be in good physical conditions and not have any operation to compromises your health (Back, knees, hip, spine or other) - The total distance is 18.80KM or 11.68 miles - The trek is "DIFFICULT BUT WORTH IT".
LAST MINUTE BOOKINGS
All these last-minute tours are scheduled to depart soon, so book now before it's too late. If you ended up waiting until the last minute to even consider booking your tour, you don't have to worry about organizing it by yourself - Let us to accommodate all your needs to get amazing experience hiking into the second deepest canyon in the world. For last moment booking you need to call us (973842688) or send us a text message (WhatsApp) to confirm the number of people in your group, date of travel, information of your hotel in Arequipa and we will work soon to help you.
HOW TO BOOK THIS TREK WITH PERU ADVENTURE
GROUP SERVICE $90 USD PER PERSON - JOIN A GROUP UP TO 8 PEOPLE
It is advisable to book your space in advance via our booking form and with a minimum deposit of $20 USD per person by PayPal as first payment - Last minute bookings will be accepted only if we have available space and if the logistical conditions allow arrange everything included in this trek - The final payment must be made directly in soles or dollars cash in our office of Arequipa.

SEMI-PRIVATE SERVICE $155 USD & PRIVATE SERVICE $325 USD PER PERSON
These two options require advance booking to ensure every detail of the trek with a deposit of $50 USD per person by PayPal as first paymentl - The final payment must be made directly in soles or dollars cash in our office of Arequipa.
The booking form and PayPal payment instruction will be sent by email to each participant once are ready to book this trek with us.

CAMPING IN THE COLCA CANYON Is available for PRIVATE SERVICE booking only - We use camping zone from some local families in the canyon with toilet and cold shower facilities.

DISCOUNTS FOR TRAVEL AGENTS & STUDENTS 1 - 5% of discount only for identify and certified tour operators and travel agents.
2 - $5 USD of discount for students having ONLY green ISIC card.
3 - KIDS discounts ONLY to 8 years old (under request).

CONTACT US
For more information about the tour or you request a new date to departure for this tour, please contact us....

Some of our clients e-mail us saying our confirmation e-mails are placed to their spam folder rather than their inbox. We recommend to modify your JUNK or SPAM FILTER SETTINGS to receive our e-mail
peruadventurestours@hotmail.com
on the correct inbox. You may also want to add this email address to your list of known contacts. This will prevent our responses from being filtered into your Junk or Spam mail folder.