HORSEBACK RIDING TOURS IN PERU
LIMA HORSEBACK RIDING TOURS
AREQUIPA HORSE TOURS
HORSE RIDING TOURS IN CUSCO
RIDE A PERUVIAN PASO HORSE IN ICA AND NASCA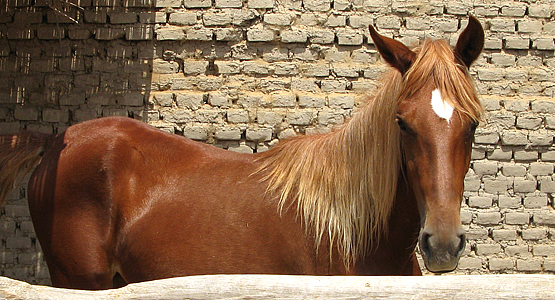 PERU ADVENTURE TOURS is owned and operated by nature enthusiasts who love outdoor and adventure activities with famous Peruvian Paso horses. We believe in equestrian travel as a way to practice a fascinating sport and at the same time to interact with a different culture and other peoples.
PERU ADVENTURE TOURS offers you tested and proven horseback riding tours in driest desert land, mountainous range and the dense Amazon jungle. Our riding destination are located in Cusco (Sacred Valley of the Incas - heart of the Andes), Arequipa (volcanoes land and Colca canyon) en out top place for horseback riding is Nasca were the horseback lovers can ride in vast green valley of the ancient Nasca civilization. They are about galloping on endless beaches, forging rivers, cantering through forests, trotting along age-old trails, gazing at beautiful vistas, encountering foreign cultures, and camping next of remote village or next of deep blue lagoons.
PERU ADVENTURE TOURS horseback instructors were selected for their expertise, their friendly nature, and their ability to teach at many levels, from novice to advance. All our horses are genuine Peruvian Pasos trained with traditional Peruvian horsemanship and kept in immaculate condition.
PERU ADVENTURE TOURS
horseback riding trips are eco friendly and healthy for the minds and bodies of riders promotes ecological awareness and strives to minimize environmental impact while actively promoting local cultures and traditions. We constantly monitor the quality of the tours we sponsor. Your safety is always a priority with us and you will find good value for your money. Our knowledgeable ride consultants are a wonderful resource which is entirely at your disposal. They have many years of collective experience with horse riding vacations and can answer all your specific questions.
PERU ADVENTURE TOURS invite you discover the magic world of Peruvian Paso horse in the native land.
CONTACT US
For more information about the tour or you request a new date to departure for this tour, please contact us.... Some of our clients e-mail us saying our confirmation e-mails are placed to their spam folder rather than their inbox. We recommend to modify your JUNK or SPAM FILTER SETTINGS to receive our e-mails
info(at)peruadventurestours.com
or
peruadventurestours(at)hotmail.com
on the correct inbox. You may also want to add this email address to your list of known contacts. This will prevent our responses from being filtered into your Junk or Spam mail folder.