MOUNTAIN BIKE PROTECTIVE EQUIPMENT
Everything for the mountain bike enthusiast
PERU ADVENTURE TOURS
provides the best mountain bike protective equipment to ride on the most extremely single tracks, human made ramps, humid and dirt road and fastest downhill through the Andes of Peru.
Choose mountain bike protective gear to help prevent mountain biking injuries. Y ou can plan plenty of mountain bike day trips and vacations. Don't let unexpected mountain biking injuries ruin your plans. Be smart and protect yourself with our available mountain bike safety gear.
Mountain bike safety begins with a good quality mountain bike helmet, mountain body armor, knee pads for biking, elbow pads for mountain riding, full finger and Waterproof Mountain biking gloves.
See our recommendations below for choosing the right mountain bike protective equipment to prevent mountain biking injuries.
MOUNTAIN BIKE HELMETS
There have been too many people with serious head injuries that could have been prevented if they were wearing a helmet.
PERU ADVENTURE TOUR
never recommend to any riders to practice any mountain bike activity without appropriate helmet.
Mountain bike helmets save lives and prevent injuries: choose an open face or full face mountain bike helmet.
Select the helmet that provides the right amount of protection. If you enjoy downhill riding, dirt jumping and other high speed, higher risk forms of riding, consider using the additional protection of a
full face mountain bike helmet
. If you prefer cross country, single track and recreational riding, the
open face mountain bike helmet
offers excellent lightweight, comfortable and well ventilated protection.
MOUNTAIN BIKE UPPER BODY ARMOR
The
SixSixOne
body armor offers protection for downhill racing, free ride, or other aggressive applications. The Comp Suit has hard shell impact pads and articulated spine armor and for good hard shell protection for your torso, spine, shoulders, elbows, and forearms.
Features:
Adjustable Velcro strap closures that can be trimmed to fit.
New pressure-formed "impact-zone" protection areas for chest, shoulder, elbow, and upper arm.
New cut-out areas in the bend of the arm that increase mobility and range of motion.
Open weave stretch fabric that creates a great fit and improves ventilation.
Body armor is made from comfortable perforated EVS foam under layer and breathable mesh.
Injection molded plastic shoulder cups.
MOUNTAIN BIKE PADS: Knee & Elbow
Mountain bike knee pads and mountain bike elbow pads offer lots of protection from bumps, bruises, scrapes, and other mountain bike injuries.
MOUNTAIN BIKE GLOVES
PERU ADVENTURE TOURS provides in each guided tour the best quality of full and waterproof mountain bike gloves to each mountain bike lover.
Mountain biking gloves absorb impact during falls, protect your hands and allow you to have a strong grip on the bars.
Mountain biking gloves are an important piece of mountain bike protective equipment. Is strongly recommended for beginners or experienced riders. A good gloves need to combine the best of both worlds; flexibility and protection.
Designed with specially engineered with "intelligent molecules" that are flexible and conform to your body as you move.
MOUNTAIN BIKING CLOTHING & APPAREL
For comfortable ride we recommend you to use can use Cycling Jerseys, Pants, Cycling Jackets, Bibs, Tights, Bike Shorts, and other Mountain Bike Clothing. Before to aboard the tour you need to check the weather conditions, how cold and warm is the region where you plan to go cycling and you can take the correct clothing to be happy and enjoy much more your biking vacation in Peru. If you don't have much information about the place to visit after you book a trip with don't hesitate to contact our local staff to get plenty information about what type of cycling clothing you will need to bring.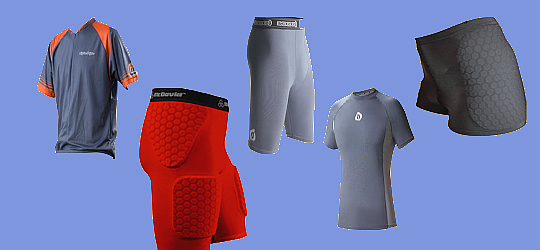 MOUNTAIN BIKING SHOES
Mountain Biking Shoes are essential to your Mountain Biking adventure on the hard terrain. Choosing the perfect pair will help your feet become comfortable even if you're riding on a steep terrain. PERU ADVENTURE TOUR guides recommend buying and bringing your own mountain biking shoes. We recommend Shimano mountain biking shoes for all weather conditions. For more information about biking shoes go to Shimano website.

MOUNTAIN BIKING SUNGLASSES
It's very important to have the right protective eyewear.
The dark sunglasses are not optimal for Extreme Mountain biking (downhill). They can make it hard to see obstacles like rocks and tree roots in the shadows.
Whether you are on rugged trails or endless stretch of road, the right eyewear is essential. Exceptional vision, protection, fit and design is very important for your eyes.
For more information about good quality of sunglasses visit
Adidas website
and
Oakley website
and make your best buy and be to ready to jump in our best available mountain bikes.
CONTACT US
For more information about the tour or you request a new date to departure for this tour, please contact us.... Some of our clients e-mail us saying our confirmation e-mails are placed to their spam folder rather than their inbox. We recommend to modify your JUNK or SPAM FILTER SETTINGS to receive our e-mails
info(at)peruadventurestours.com
or
peruadventurestours(at)hotmail.com
on the correct inbox. You may also want to add this email address to your list of known contacts. This will prevent our responses from being filtered into your Junk or Spam mail folder.